Retinitis Pigmentosa Treatment
Vision can be restored and Legs can be SAVED
Omental Transplantation for limb salvage in Buergers, Diabetes gangrene,
Restoring vision in Retinitis Pigmentosa, Macular degeneration, optic atrophy

(World wide accepted - Telecast in Living Pulse II series by Discovery Channel)

Eye can be revascularized by Pedical Omentopexy, improve vision
(Retina pigmentosa, Macular degen, Choroditis, Central artery occlusion Optic atrophy)

Myocardium total revascularization by T.M.R. with Omentopexy

Dr. V.K. Agarwal, Rt. Director Medical Education, Dean and
Prof. Emeritus Medical College, Indore, India
---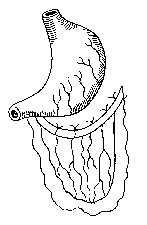 What is pedicle omentopexy

Omentum a primitive structure, hanging as a fatty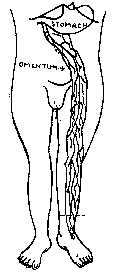 apron in abdomen6"x9" with vast network of blood vessels and lymphatic. It is known for its angiogenic properties. Recent studies have shown this due to stem cells (CD+34 and Ly-1+B) which has power to migrate. This promote angiogenesis and repair and revascularize injured tissue. We used omentum for revascularization of the ischemic limbs and developed a technique (Agarwal technique) to lengthen a meter and brought it up to the toes in legs*(1) for last 25 yrs. with 85% good results and to retina in Eyes.**.
There are many such situation where direct surgeryis not feasible and Surgeon feel helpless losing tissue and organ. Eye is one of them.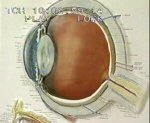 In eye blindness due to avascular diseases of retina like Retinitis Pigmetosa, Age related Macular degeneration and optic atrophy, currently has no treatment(4,5), and patients constantly loose vision and become blind in spite of all available treatment. Using our 25 yrs. experience of limb revascularisation with omentum and with published experimental study, that intact omentum can be transplanted in eye safely, with evidence of developing bypass between omental and retinal vessels(6), we modified Agarwal technique(7) of Pedicle Omental transplantation to eye by which stomach vessel supplies eye (retinal bypass surgery).
It resulted a break through in medical science by restoring vision in blind. Follow up of over 250 cases have shown, in all cases further deterioration of vision is checked in all cases. Patient of retinitis pigmentosa with vision more than counting finger over 3 feet, restored vision, ICG angiogram have shown improvement of retinal circulation to normal limit in early cases.


**


Less filling of choroidal vessels

Pre Op.

New Blood Vessels with good flow after 3 month
Post Op.

ICG Angiogram
Pre Op.
Post Op.

With our continue good results, Pedicle omental transfer offers new ray of hope in a-vascular diseases of retina Retinitis Pigmentosa to stop further detoration and Improve vision. We recommend early operation as Post operative recovery is directly proportionate to pre-op. vision.